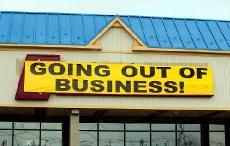 For most people, running a business is to do with the freedom of being their own boss and the opportunity to make good money, with the potential to make a lot of money in the future.
That means you need to get the financial side of your business in the best shape you can, because if you don't, then the chances are it will drag you down.
In the beginning
Your initial business plan should examine all your finance options, from the capital you will need to get premises and equipment, to the revenue streams necessary for the business to run smoothly. Starting up is exciting, but you need to be clear about where your initial finance is coming from, and then how you plan to sustain the company's income so that you can pay bills, rent if appropriate, employees, and, of course, yourself.